MagicRepair Car Wax Polish Mirror Shine Liquid Auto Detail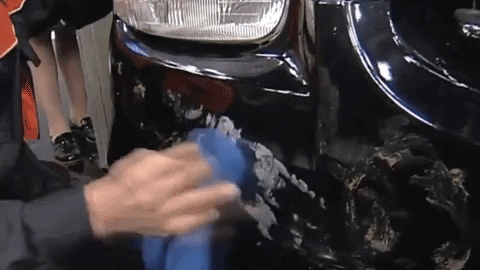 The MagicRepair Car Wax designed for restore original luster and color. Its activity decomposition grind sand, filler ingredients can quickly fill after decomposition and repair paint scratches. Easy to remove the oxide film on the surface and stubborn dirt, paint spot, burr, and color and luster lacquer layer again. Can rapidly remove the paint of all kinds of deep and orange peel and paint primer of scratches. Not only that, more benefits are waiting:
Non-toxic, so don't worry about harming your health.
Repair the paint scratches, polish the surface of car, and protect your car.
It is portable and easy to use, you can use this product anytime, anywhere. Just put one in your case just in case.
Under the principle of not to hurt the paint surface, and remove mild scratches in the paint, and all kinds of stubborn attachments such as tar and glue.
Features: 
Remove scratches, slight marks and other scratches on the paint surface. 
Apply this product to the surface to be treated to reduce or eliminate these 
symptoms.
Repair scratches

Instant brightening

Remove sun pattern 
Application instructions: 
1. Clean the car paint and pick a right amount of product on the sponge.
2. Use the sponge to point at the site that needs polishing.
3. Polish properly until scratches disappear or become lighter.
4. Clean the polished area with a towel.
Package Includes: 
1 Set x Car Scratch Repair Polishing Wax
** NOT SOLD IN STORES**
Click ADD TO CART To Order Yours Now!